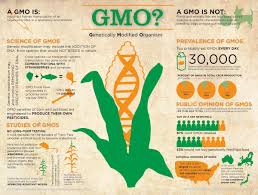 Prof. MS swaminathan and GM Crops
What is the news?
GM Crops, A research paper co-authored by leading agriculture scientist M.S. Swaminathan, which describes Bt cotton as a 'failure,' was criticised by India's Principal Scientific Adviser (PSA), K. VijayRaghavan as 'deeply flawed'.
The paper, 'Modern Technologies for Sustainable Food and Nutrition Security', appears in the latest issue of the peer-reviewed journal Current Science.
It is authored by P.C. Kesavan and Prof. Swaminathan, senior functionaries of the M.S. Swaminathan Research Foundation (MSSRF).
The article is a review of crop development in India and transgenic crops — particularly Bt cotton, the stalled Bt brinjal as well as DMH-11, a transgenic mustard hybrid. The latter two have been cleared by scientific regulators but not by the Centre.
What is a GM Crop?
Genetically modified crops (GM crops) are plants used in agriculture, the DNA of which has been modified using genetic engineering techniques.
More than 10% of the world's crop lands are planted with GM crops.
What is the aim of GM crops?
The aim is to introduce a new trait to the plant which does not occur naturally in the species like resistance to certain pests, diseases, environmental conditions, herbicides etc.
Genetic Modification is also done to increase nutritional value, bioremediation and for other purposes like production of pharmaceutical agents, biofuels etc.
What are the GM crops allowed in India?
Bt Cotton is the only GM crop that is allowed in India. It is allowed as it is a non-edible crop.
Bt Brinjal was given permission in 2009 by the then Environment minister, but it the permission was taken back because of various protests from various civil society organisations and Brinjal farmers.