How to start preparation for UPSC Civil Services Exam ?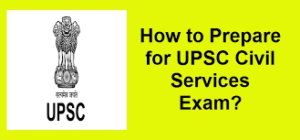 Whenever you begin preparation firstly go through the syllabus (Prelims and Mains) and go through

past year papers of UPSC

 so that you will get an idea of what actually UPSC expects from you and could get a trend of the exams
Next thing you need to do studies NCERTs and do writing practice.
Preference should given to buy OLD NCERTS

which are according to old syllabus as they are more relevant to UPSC studies. Here is the list of must do NCERTs.

Books recommended by CSE Toppers.
UPSC Prelims (ENGLISH MEDIUM) Books 
UPSC Prelims (HINDI MEDIUM) Books 
Books Recommended by UPSC CSE Toppers
---
—6th – Our Pasts 1
—7th – Our Pasts II
—8th – Our Pasts III – Part 1, Part 2
—9th – India & the Contemporary World 1
—10th – India & the Contemporary World II
—11th – Themes in World History (Focus on –Industrial Revolution)
—12th – Themes in Indian History I,
—Themes in Indian History II,
—Themes in Indian History III.
---
—6th – The Earth : Our Habitat
—7th – Our Environment
—8th – Resources & Development
—9th – Contemporary India 1
—10th – Contemporary India 1I
—11th – Fundamentals of Physical Geography,
—11th – India – Physical Environment
—12th – Fundamentals of Human Geography,
—12th – India – People & Economy
---
—9th – Economics
—10th – Understanding Economic Development
—11th – Indian Economic Development
—12th – Introductory Microeconomics
—12th – Introductory Macroeconomics,
—Class XII – Supplementary reading material in Economics
–- Introductory Macroeconomics.
---
—9th – Democratic Politics I
—10th – Democratic Politics II
—11th – Indian Constitution at Work
—11th – Political Theory
—12th – Contemporary World Politics (–8th – Environment & Natural Resources)
—12th – Politics in India Since Independence.
---
—12th – Social Change & Development in India
---
—11th – An Introduction to Indian Art.
---
For science, aspirants are advised to go through at-least these selected chapters from the mentioned standards.
—6th – ◦9: The Living Organisms & their Surroundings
—7th – ◦7: Weather, Climate & Adaptations of Animals, ◦9: Soil
—8th – ◦1: Crop Production & Management, ◦5: Coal & Petroleum, ◦7: Conservation of Plants & Animals, ◦12:  Friction, ◦18: Pollution of Air & Water
—9th – ◦14: Natural Resources
—10th – ◦14: Sources of Energy, ◦15: Our Environment, ◦16: Management of Natural Resources
—12th (Biology) – ◦Unit X: Ecology (13 – Organisms & Population, 14 – Ecosystem, 15 – Biodiversity & Conservation, 16 – Environmental Issues).
---
After NCERT is done you can dig deep into the OCEAN,
UPSC Prelims (ENGLISH MEDIUM) Books 
UPSC Prelims (HINDI MEDIUM) Books 
Books Recommended by CSE UPSC Toppers
History – for history you can do Modern Spectrum RAJIV AHIR for prelims …apart from that one can also prefer GROVER for MAINS …u need extensive reading …sky is the limit …still you can go for BIPAN CHANDRA Part 1 and Part 2 ….India before Gandhi and India After Gandhi by Ramchandra Guha could be done. World history can be done through Un-academy videos and Vision handouts.
Geography for prelims Geography …one can do GC Leong ISC certified Physical geography …and a good ATLAS of Penguin publications should be referred ….for Mains NCERT will be suffice.
Economics: for Economics prelims i recommend SRIRAM IAS notes along with Ramesh Singh of Tata McGraw Hill publications. for Eco Mains ..having hold on newspaper is very important. I would recommending following Economic Times or Business Standard or Mint (selective reading)
Political Science: for Polity Laxmi Kant is the Bible need to done byheart 20 readings minimum for Prelims for Mains i would recommend visiting prsindia.org for continuous tracking of all kinds of legislation proposed, drafted and passed in Parliament along with reports of various Committee reports along with this reading newspaper editorials relating to Constitution, Judicial court judgements, etc need to be studied
Sociology for GS MAINS following books are recommended
Indian Society – Ram Ahuja
Social Problems in India – Ram Ahuja
Fine Arts for culture i would recommend referring to CCRT website, NIOS culture notes are good and current culture events should also tracked selectively. Also NITIN SINGHANIA notes on culture are handy.
Science for Mains , emphasis must be given on current science events like achievements of ISRO , inventions by BARC, DRDO and various Indian institutes…apart from this 'major' international inventions and discoveries must also be tracked
ETHICS: for ethics one may begin with LEXICON , emphasis has to be given on thinkers foreign and Indian thinkers …..their teachings must be reflected in the answers and case studies to earn more marks
———————————————————————————
Apart from all this u'll must surf a lot on Internet … go for editorials of multiple newspaper.. should follow magazines like 
Yojana
Kurukshetra
Down-to-earth
Science Reporter
Swarajya Magazine
Wizard magazine for PIB stuff etc.
…..should also follow  VISION notes , insightsonindia , mrunal.org, gktoday , etc. and off course my blog 🙂