Qatar and the Gulf Cooperation Council
What is the news?
Bahrain's Foreign Minister criticised Qatar's Emir Sheikh Tamim bin Hamad alThani for not attending a Gulf Arab summit in Saudi Arabia, an absence that suggests a rift between Doha and three Gulf Arab states is unlikely to be resolved soon.
Qatar sent its State Minister for Foreign Affairs to the annual one-day summit that is overshadowed by the economic and diplomatic boycott of Doha since mid-2017.
Qatar denies the charges. "Qatar's Emir should have accepted the fair demands (of the boycotting states) and attended the summit," Foreign Minister Sheikh Khalid bin Ahmed Al Khalifa said in a tweet.
Why is Qatar sidelined?
Riyadh, the UAE, Bahrain and Egypt alleges that Doha supports terrorism. Qatar vehemently opposed the same.
UAE, Saudi Arabia, Bahrain and Egypt even imposed travel and trade sanctions on Qatar over accusations of supporting terrorism.
They also wants to ban the Qatari news channel Al Jazeera as it is being used as a propaganda tool.
What is GCC?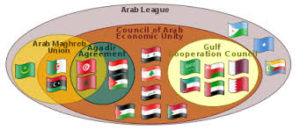 The Cooperation Council for the Arab States of the Gulf known as the Gulf Cooperation Council is a regional intergovernmental political and economic union consisting of all Arab states of the Persian Gulf except Iraq.
The Charter of the Gulf Cooperation Council was signed on 25 May 1981, formally establishing the institution.
All current member states of GCC are monarchies.
Member Nations
Its member states are Bahrain, Kuwait, Oman, Qatar, Saudi Arabia, and the United Arab Emirates.
There have been discussions regarding the future membership of Jordan, Morocco, and Yemen.